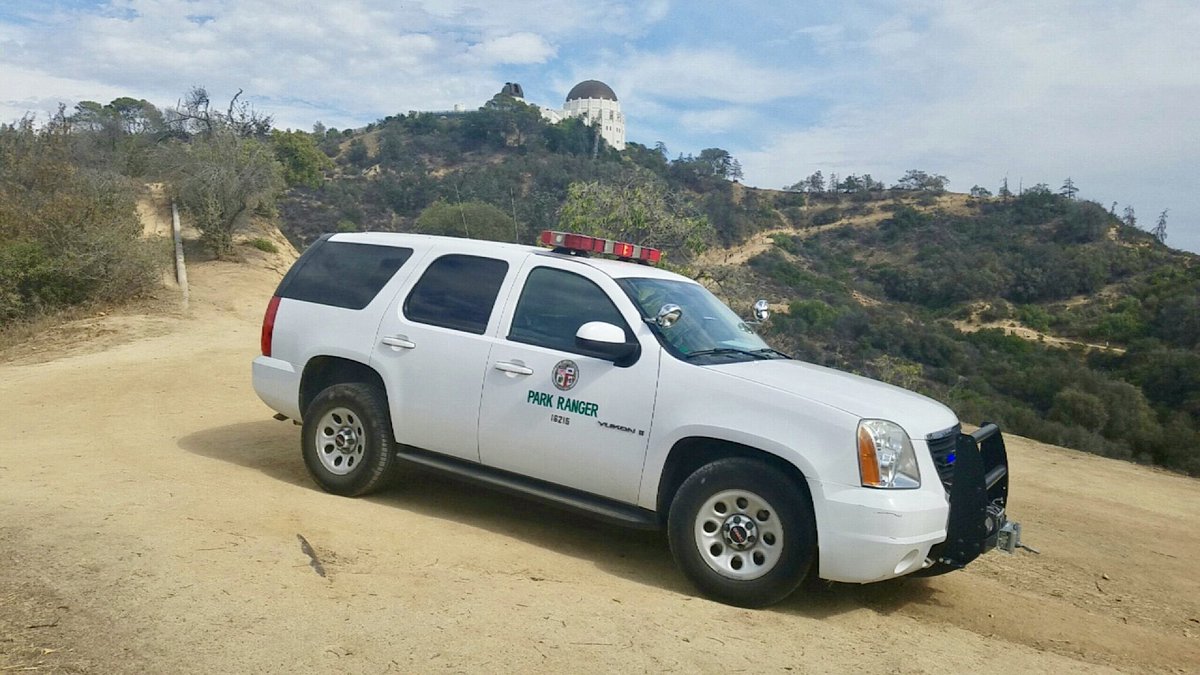 L.A. City Councilmembers Joe Buscaino and John Lee joined Los Angeles Airport Peace Officers Association (LAAPOA) President Marshall McClain in urging the passage of a motion to provide unarmed L.A. City park rangers and security officers with the protection needed to defend themselves against the dangers of the job.
While assaults against police officers have risen 156% and homicides are on the rise in the city of Los Angeles, Los Angeles rangers and security officers have not been immune to growing threats.
Since February 2020, LAAPOA, the union representing L.A. City park rangers, has repeatedly urged the City Council that in order to ensure the highest level of safety and security for our parks, it must consider changing Los Angeles Municipal Code 63.41 so that rangers can have the full ability to utilize all law enforcement tools and equipment to ensure the safety and security of the public.
"Does it take the killing of a park ranger to provide them the necessary tools allowable under the law to protect the public and themselves?" asks Buscaino, author of the motion.
"Over the last four years, there have been 38 homicides in L.A. City parks, including six at Harbor Regional Park in Harbor City. There have been 167 shootings, including 44 at Gilbert Lindsay Park. There have been 267 rapes, including 58 in MacArthur Park. There have been 1,844 assaults with a deadly weapon, including 217 at Venice Beach. There have been 1,050 robberies, including 144 at Pershing Square," says Buscaino.
"As we end 2020 with over 350 homicides in the city, we must support our park rangers by giving them the authority that comes with being a full-time law enforcement professional with the City," adds Buscaino.
Councilmember Lee, newly appointed chair of the Council's Recreation and Parks Committee, points out that "Los Angeles park rangers receive the same level of police academy training as LAPD, but do not have the same protective tools as other park ranger agencies throughout the United States that patrol large, citywide and rural park areas similar to the City. Our park rangers all have four-year college degrees."
LAAPOA President Marshall McClain says, "Without the change, it endangers the public, puts park rangers in harm's way, poses a liability to the City and is a tragedy waiting to happen."
"Our park rangers are first responders. They not only do interpretive work, but they are there to protect park visitors. When there is an incident on parkland, they are often the first and only law enforcement officers on site until backup arrives," says Councilmember Bob Blumenfield.
"When we send park rangers into the field, we know that there are times they face imminent danger. In order to protect and preserve life, we must provide rangers with the range of tools necessary to do their jobs. I stand in full support of arming park rangers. They are the good guys, and they should be equipped like their counterparts in other law enforcement agencies," says Councilmember Paul Koretz.
"For the eight years that I've served as Budget chair, restoring park ranger service has been one of my highest priorities. We've made significant progress in increasing the number of rangers who are protecting park users citywide, but there are still too few rangers to meet the needs of our park system. Rangers do heroic and important work every day in increasingly challenging circumstances. We need to ensure that they can utilize the law enforcement tools and tactics that are necessary in all situations to keep themselves and the residents of Los Angeles safe in our parks," says Councilmember Paul Krekorian.
A motion, CF #20-0190, introduced by Councilmember Buscaino and supported by Los Angeles Police Department (LAPD) Chief Michel Moore, the Park Law Enforcement Association, the chief of the L.A. City Park Rangers, the Peace Officers Research Association of California (PORAC), the United Firefighters of Los Angeles City, the Los Angeles Police Protective League and a number of homeowners associations, allows the Department of Recreation and Parks to begin a process that will lead to granting park rangers the authority that comes with being a full-time law enforcement professional with the City. A change in Section 63.41 (LAMC) will grant the tools necessary to provide the level of service and protection the park patrons, Recreation and Parks staff and park rangers deserve.
With over 450 parks and locations patrolled by the Los Angeles park rangers throughout 503 square miles, public safety at our parks and surrounding communities will be strengthened by this policy change. For the roughly 23,938 acres of parkland within the city limits, the surrounding communities will experience increased neighborhood safety as it frees up the Los Angeles Police Department resources to respond to local calls.
Los Angeles park rangers, who are sworn peace officers under 830.31 of the California Penal Code, are already trained, qualified and certified by the state's leading authority on law enforcement: the California Commission on Peace Officers Standards and Training (POST).